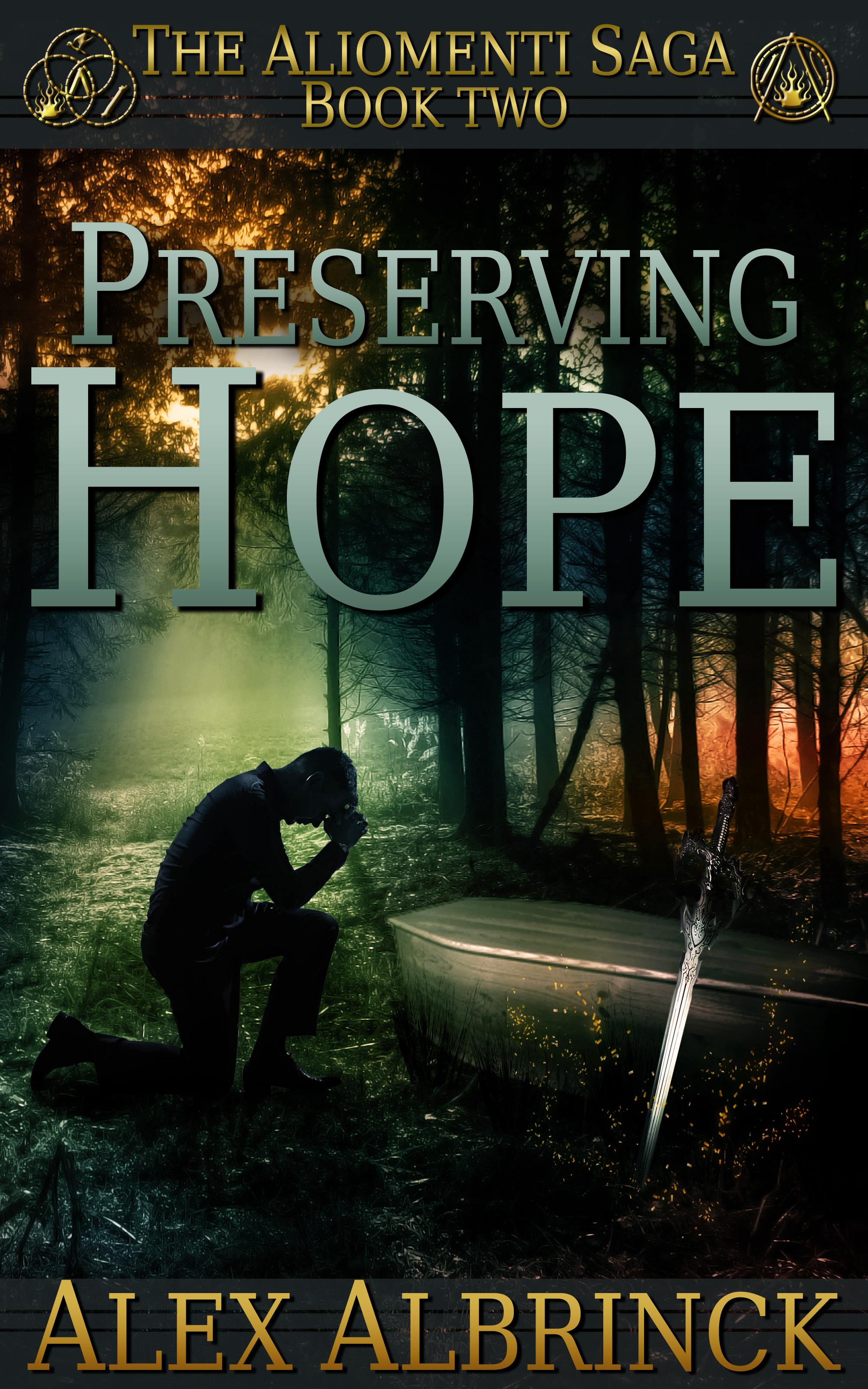 Book Two of The Aliomenti Saga
Available now!
Amazon
Apple iBookstore
Barnes & Noble Nook
Kobo
Google Play
Smashwords
---
It's the beginning of a quest like no other, and Will Stark is only aware that a sixteen-year-old girl named Elizabeth needs his help. She's living in remote village, far away from any neighbors, and bearing the burden of a community out to discover the greatest secrets in the history of humanity.
They care not for her suffering. After all, they already killed her mother for standing up to their demands. And the leader of their village? He encourages the exploitation, and why would the villagers argue with that? He is, after all, the girl's father.
Will's capable of ending her suffering, of punishing her tormentors, but what he discovers is a young woman of incredible character, who wants those who make her suffer for their benefit to recognize their wrongs, to choose to do the right thing. More than anything else, she wants her father to treat her as the daughter she loves, not the possession there solely to grow his own wealth and power.
Will integrates himself into the neighborhood, becoming quite popular for the ideas he introduces that make everyone's lives better. But his primary concern is Elizabeth's well-being. As time goes own, as she becomes better aware of the kind of man her father is, she becomes resigned to the fact the he may be beyond her help. And she worries about what that means for her, about whether it means she's fated to become the same type of monster.
It's a race against time. Will her plan work? Or will she lose all hope — and her life — in seeing that plan through to the very end?
---
Buy now! Amazon * Apple iBookstore * Barnes & Noble Nook * Kobo * Google Play * Smashwords