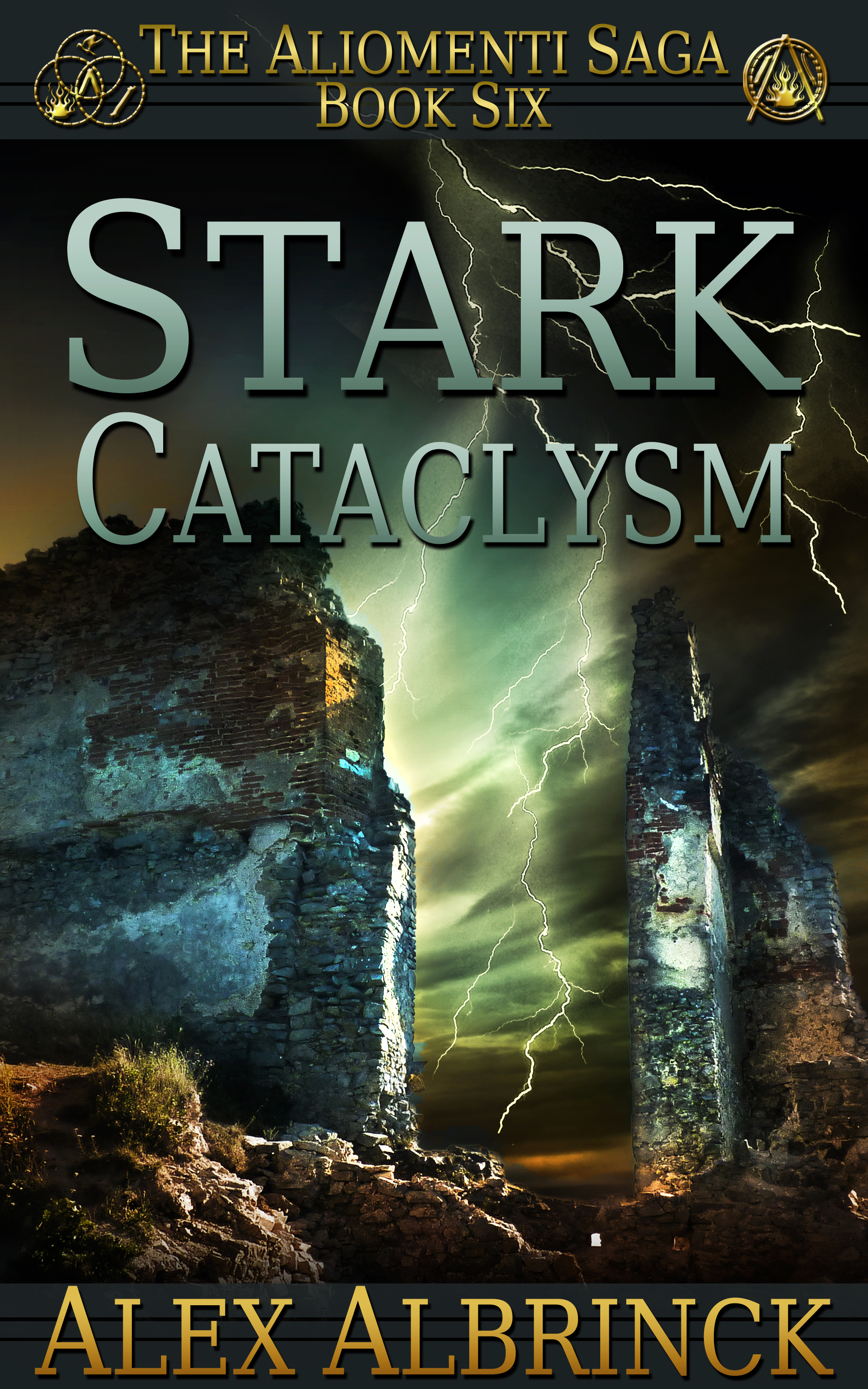 Book Six of The Aliomenti Saga
Available now!
Amazon
Apple
Barnes & Noble
Kobo
Google Play
Smashwords
---
It is a time of unknowns for members of the Alliance. They have no information to guide their actions, no record of the key events to influence their research.
For Fil Trask and his sister, Angel, it is also a time of growing up. It is a time when they must learn the deep sacrifices it often takes to keep a family together through great trial and tribulation.
And it is a time when they will learn that your greatest fears and deepest pain can have a profound and lasting influence upon the entire world.
---
Available now! Amazon * Apple * Barnes & Noble * Kobo * Google Play * Smashwords
Excerpt
Fil Trask sat in his office, staring at a series of numbers until his eyes glazed over.

The phone rang.

He glanced at the caller identification and frowned before activating the phone. "Hi, Judith. It's been a while."

"They're gone, Fil." Her voice quavered.

He felt his insides go numb as he stared at the phone.

The Alliance had provided round-the-clock volunteer observation of his wife and daughter for five years. The surveillance wasn't intrusive; Alliance members stayed in nearby houses, dined at nearby restaurant tables, walked on nearby streets.

Judith and Peter had monitoring duty that day. They'd likely gone to get lunch, stepping away as so many had during the long days of dullness.

When they'd returned to check on the house, they'd found nothing.

"Did they go out?" He tried to keep his voice steady, tried to find a logical explanation that had a positive ending.

"There was a note, Fil."

His phone buzzed. He glanced down, pulled up the image she'd sent. A handwritten note.

Lost something? We'll be in touch.

Fil hung up the phone. His breathing had gone shallow, his eyes wide, his pulse racing.

They'd taken his family.

There was a knock at the door. He was on his feet in an instant. "Come in."

The receptionist walked in, holding a package. "This was just delivered for you, sir. The note said it should be delivered immediately." She paused, frowning. "Are you okay?"

Fil nodded once. "Thank you." He couldn't keep the strain from his voice.

She sat the package on his desk, eyeing him with a look of concern. She opened her mouth as if to question him again, then decided against it. She left, closing the door behind her.

Fil pounced on the package, tearing the box apart. The tablet computer inside had a note as well. Say please.

Fil opened and closed his mouth twice before he could croak out the word. "Please."

The screen activated, and Fil found himself staring into the eyes of death.

"Hello, Mr. Trask." The crazed eyes were streaked red. "I seem to have found something of yours."

He stepped aside, and Fil's heart threatened to explode from his chest.

His wife and daughter were strapped down on side-by-side gurneys, their mouths stuffed with rags. But their eyes, wide with terror, told him everything he needed to know.

The sound of the dual blades leaving the scabbard sent him over the edge.