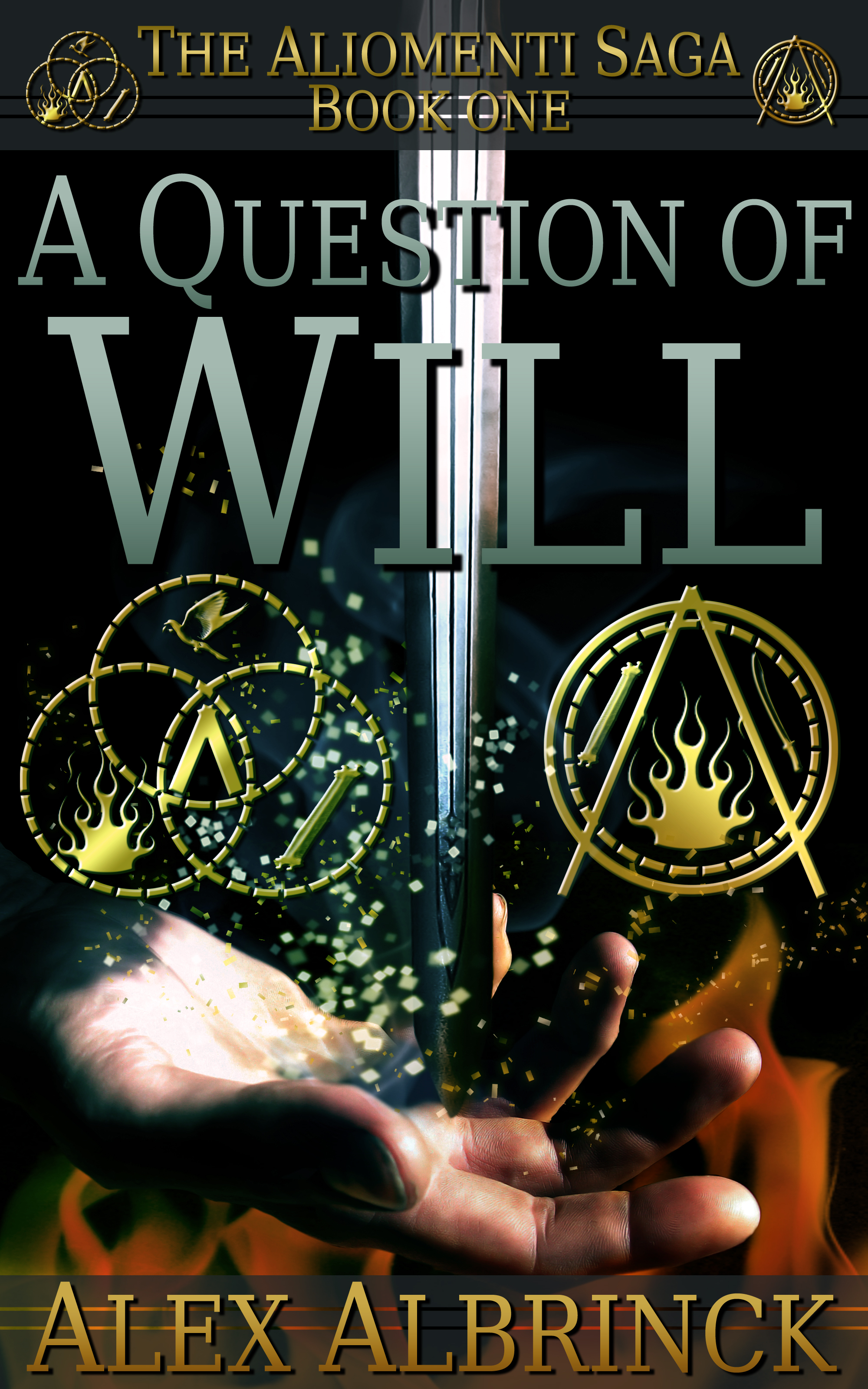 Book One of The Aliomenti Saga
Available now!
Amazon
Apple iBookstore
Barnes & Noble Nook
Kobo
Google Play
Smashwords
---
The day had started so well for Will Stark. He'd turned thirty-five years old, he was on his way home from work to join his family for dinner at his favorite restaurant, and his wife had called to tell him their six year old son had, at long last, spoken his first words.
And then it all went horribly wrong. Dead guards at the entrance to the heavily secured community in which he lived. Killers on the loose. And an overwhelming belief as to the next target. Unable to get his car through the gate, he runs home, desperate to save their lives.
And arrives in time to watch an explosion set his home on fire.
He's seized and beaten nearly to death, accused of breaking the rules of a group he'd never heard of, alerted that those transgressions were the cause of the mayhem and death he'd witnessed. Yet as he's accused, his captors come to realize that there's something not quite right about him. As if he's not the man they'd sought.
Their solution to this potential mistake? Kill him.
But Will's life is spared, and he finds himself in a community of people with abilities and technology beyond anything he could imagine, a community at odds with a similar, larger group responsible for his attack. He's taught and trained, and his growing abilities bring him to the attention of the very men he'd recently escaped.
But there are secrets kept from him. Secrets about why he was really targeted, about why he was rescued, and about what his future holds.
And his decision about what his future focus will be the key. To everything.
---
Buy now!
Amazon
*
Apple iBookstore
*
Barnes & Noble Nook
*
Kobo
*
Google Play
*
Smashwords