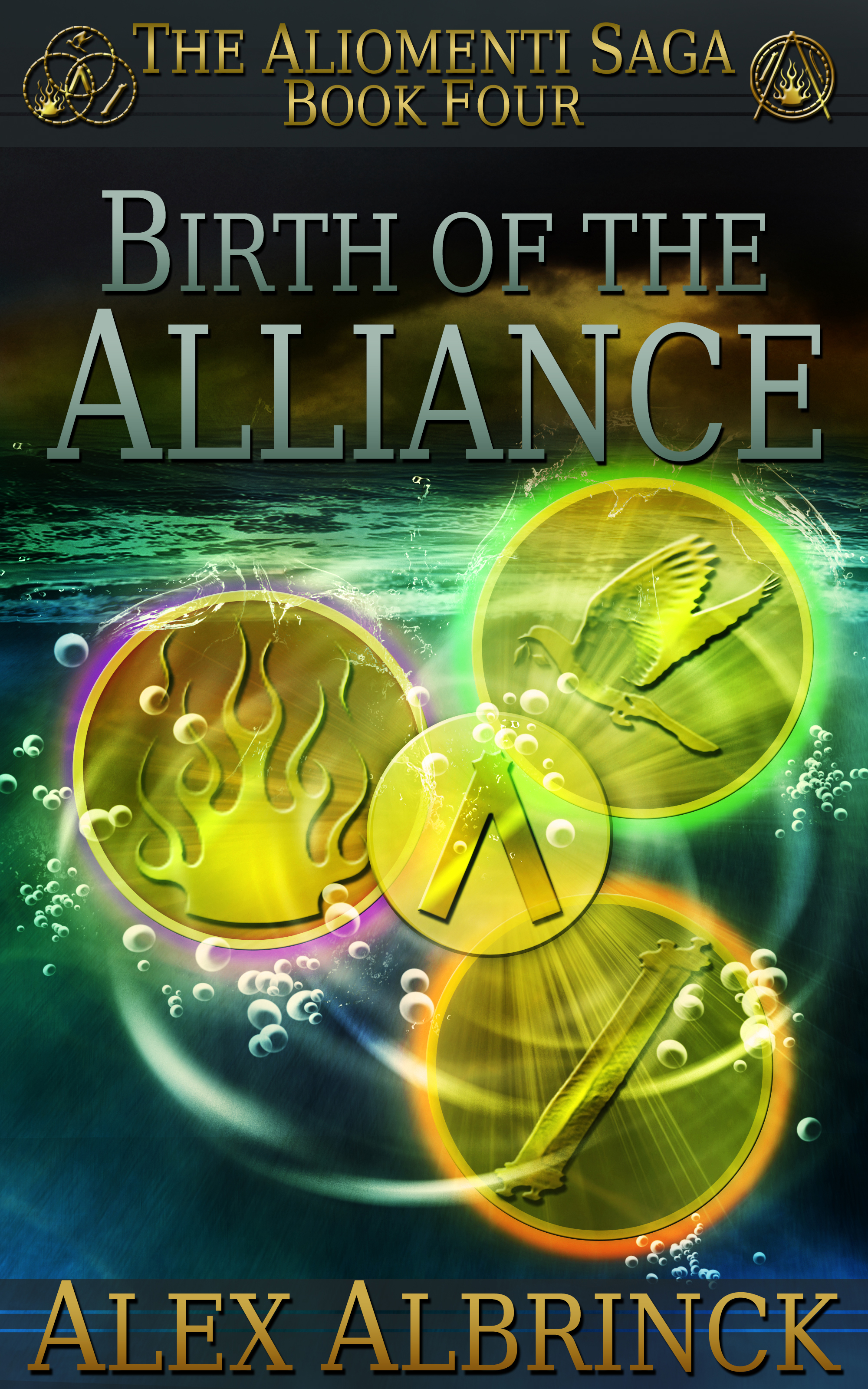 Book Four of The Aliomenti Saga
Available now!
Amazon
Apple iBookstore
Barnes & Noble Nook
Kobo
Google Play
Smashwords
---
Will Stark is free from the Aliomenti, free to do things his way. And that involves finding men and women of high character, from all parts of the world and all walks of life, who will take the gifts first developed by the Aliomenti and use them to improve the lives of others, rather than exploit the lives of others. From humble beginnings, the Alliance grows in numbers, influence, and technological advancement, outstripping their Aliomenti peers in many ways.
Their gifts are both blessing and curse, and the long-running search for a cure is dealt a seemingly fatal blow with the loss of a key ally. But will that tragedy unlock the secret–or prove beyond all doubt that the cure will ever elude them?
Despite this frustration, the Alliance continues its growth and advancement, but must take care to avoid the wrath of the Aliomenti, whose Hunters and Assassin are a constant threat to those who lose control of their abilities. Technology advances focused on concealment and transport are effective, but still, the ranks of the imprisoned–and dead–grow.
They set out an ambitious plan, one designed to free those bound by the Aliomenti, but it will take a major sacrifice to make the plan work.
And there's just one man among them will to take that chance to save others.
---
Buy now!  Amazon * Apple iBookstore * Barnes & Noble Nook * Kobo * Google Play * Smashwords